Warm Up Your Bathroom This Winter
When we think of winter we can't help but cringe at the feeling of our feet hitting the cold bathroom floor, the dreaded moment when you have to turn the shower off or the dash from the bath to your towel. Winter can have a significate impact on how we enjoy our bathroom and often disrupts the comfort and relaxation of the space. Here are a few suggestions for warming up your bathroom this winter.
Rug Up
The chill of bare feet on the cold bathroom tiles is no way to start your morning. Add a few rugs to the space, not only does it keep your feet warm but it will add style and colour to the room.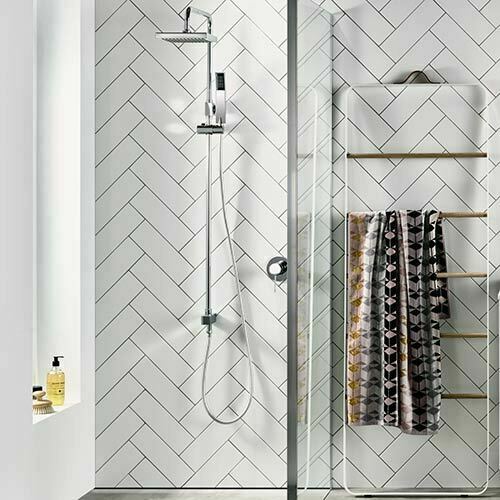 Keep your towels within reach
By hanging your towels near the shower, you avoid any cold drafts from windows or doors. Your towel will naturally warm up from the steam, making getting out of the shower that little bit easier!
Choosing the right shower head
When choosing a shower head, we don't always consider how different seasons may affect your shower experience and the impact the right shower head could have. Choosing a rainfall shower, like our Cygnet Round Twin Rail Shower, will ensure the warm water is covering your whole body while showering.
Warm up your décor
If you've recently built or renovated your bathroom but it's still feeling a bit on the cold side, why not add some decor to warm up the space. Wooden pieces, greenery and baskets are a great place to start.
Be prepared for the colder months ahead with these handy tips for warming your bathroom this winter. For more styling tips or bathroom inspiration follow us on Instagram!